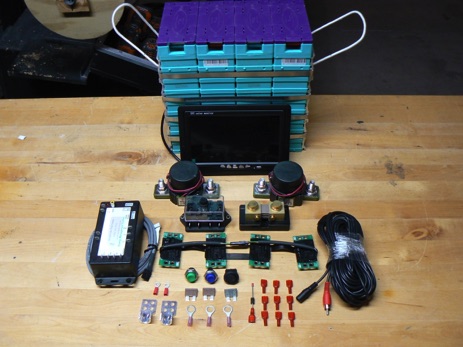 All of Our LFMP Battery Packages Include:

~GBS LFMP 40, 60, 100 or 200AH  Battery Pack(s)
~EMS Sense Board(s)
~1 EMS CPU with Custom Starlight Solar Programming
~1 CPU Harness Cable
~1 500 Amp 50mv Shunt
~2 400 Amp Solenoids, high efficiency coil 
~1 7" TFT LCD Video Display
~1 Video Extension Cable with  DC adapters
~1 lot Fuses, Fuse holder, Switches, Connectors
~1 System Control Panel

~Wiring Diagram, Photos, Manuals, Safety Information
~The best customer support anywhere!

Not included: Battery cables, jumpers, junction blocks, bus bars and other items unique to your installation.
Example of 12 Volt, 100AH package including the most common parts needed.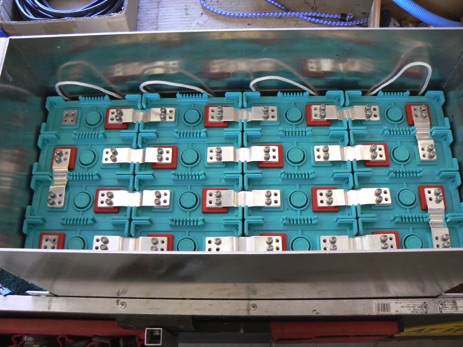 Example of 100AH 48 volt GBS LFMP battery in aluminum case under construction.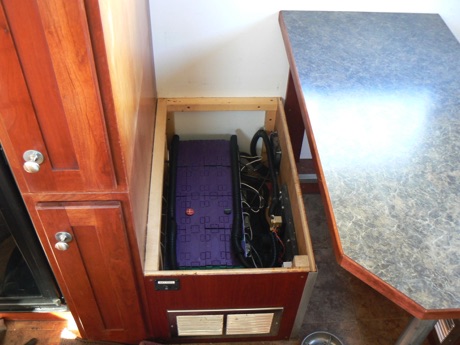 Example of 400AH 12 volt package under dinette seat.
If you are interested in discussing a project using GBS battery cells, EPS systems or our complete packages, please contact us for personal service.
We can make any size you need and usually ship within 24 hours.
Starlight Solar stocks Elite Power Solutions EMS parts and GBS batteries. We also configure and ship complete packages including many high quality parts. This saves the buyer many hours of time trying to find the parts needed to assemble the battery bank.